Patrician Secondary School Parents Association,
Newbridge, Co. Kildare.
Annual Lecture
Thursday 14th November 2019 @ 8.00pm.
Drugs Awareness Talk for Parents
Dear Parent Association Chairperson,
Each year, the Parents Association in the Patrician Secondary School invite a speaker to our school for our 'Annual Lecture'.
This free event comprises of a talk to all parents in the school for approximately one hour.  It is part of our contribution to the Newbridge Community and is a very popular event. We would like to extend this invitation to the parents of your school.
Sgt. Ciaran Bruce from the Kildare drug division, based in Kildare Garda Station, will be our guest speaker. His knowledge of drug and substance abuse in our community will help empower parents to identify the danger signs and symptoms in teenagers in our community.
We would be delighted if you would support our lecture and we look forward to meeting you on Thursday 14th at 8.00pm.
Yours sincerely,
Elaine Murphy     
Chairperson.
Parents Association.
HFSS Parents Association
Dear Parents and Guardians,
It's the start of a new school year, therefore we would like to invite you to the AGM of the Parents Association of the Holy Family Secondary school.  The AGM will be followed by a short Parents Association meeting.
As parents and guardians of the students attending the Holy Family Secondary School, you automatically belong to the Parents Association.  The Association meets on the second Monday of each month at 7.30pm in the school. 
Our role in the school
Review and advice, as required, with the principal and staff on school policies.
Fundraising for the benefit of the school, e.g. Christmas raffle and bag pack.
Build effective partnership between school and the home.
Maintain communication with the school and keep up to date with school news.
We seek to support and promote the wellbeing of the school, the students and each other.
We are always looking for fresh ideas to bring to our school community and parents are one of our greatest resources.  With that in mind we are always looking for new members to join our association.  We would encourage you to come and get involved.
We look forward to seeing you.
Ciaran O'Driscoll- Chairperson, Karen Lynch – Secretary, Phil Sheehan – Treasurer
Please check www.parentingsupport.ie for details of FREE talks for parents throughout Co. Kildare this autumn including:
The Fifteen Minute Parent: small changes can make a big difference 7pm Naas Library Thurs 5thSeptember
Fostering Courageous Childhood Friendships 7pm Celbridge Library Thurs 5thSeptember
Building Self Esteem & Life Skills in Children & Teenagers 9.30am Curragh Post Primary School 4-week programme starting on Thurs 12thSept
Easypayments guide
easy-payments-letter-to-parents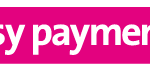 HFSS Used Uniform and Book Sale
Limited stock. First come first served.
9.30am-12.30pm
Thursday, 20th June in the HFSS Front Hall
Uniform items average €5 per item
Cash sale only

HFSS SCHOOL OFFICES will be CLOSED for the SUMMER HOLIDAYS
Closing Friday, 28th June at 12 noon.
Re-opening Wednesday, 7th August at 8am
********************************************************************
School Uniforms
Kidstuff
http://www.kidstuffcollection.com/
Back to School Store
Back to School: Unit 4, Cutlery Rd, Kilbelin, Newbridge, Co. Kildare, W12 YA38  Phone: (045) 449 100
Catering at HFSS
We have a new catering company in Holy Family. More information can be found on their website: www.schoolfoodcompany.ie

Please find attached the PowerPoint from the presentation, made on Tuesday 2nd October, to junior school parents on the fundamentals and rationale of the new Junior Cycle.
Allianz Pupil Personal Accident Insurance
The Parents Association can be contacted at: 
hfssparentsassociation@gmail.com
Chairperson: Ciaran O'Driscoll
Secretary: Karen Lynch
Treasurer: Phil Sheehan
Next PA meeting: Monday, 8th October at 8pm in HFSS