---
Coronavirus: Covid-19 update
26th April 2021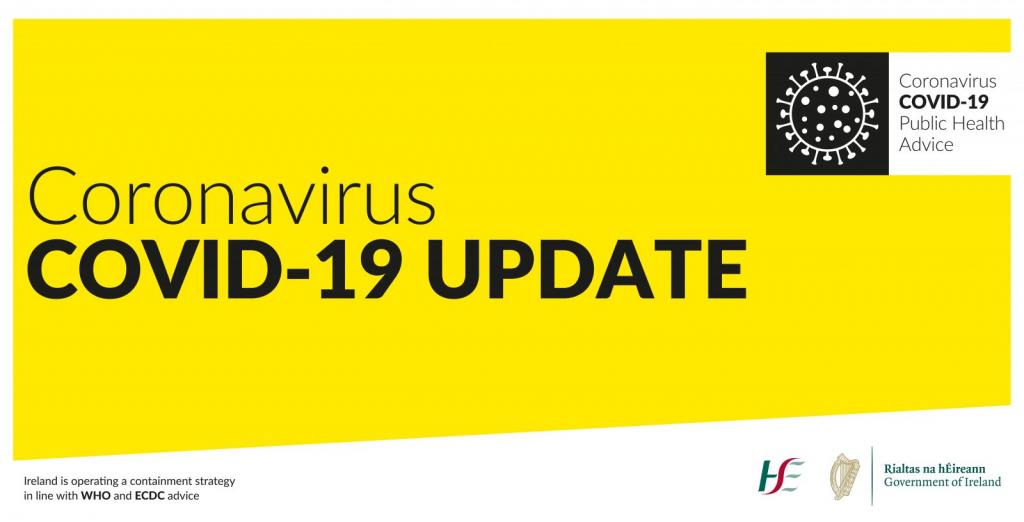 Update regarding Covid-19 cases in HFSS as at 26/04/2021
Posted: 26 April 2021
Dear all The HSE Public Health Team for Schools continues to support our school as we continue to manage the fluid Covid-19 situation. As previously informed, the HSE advise which close contacts are identified and the appropriate length of time that each student must stay out of school. This is all communicated to parents/guardians via the school contact mobile that we have for you on our system. It is essential that the school has a number on our system that you can be contacted on. If any of these details have changed, please notify the school reception at reception@holyfamily.ie
We currently have two year groups identified, as a precautionary measure, by the HSE as close contacts. If the HSE identify a school close contact to us, we will be in contact, via the app, as soon as we receive instruction to do so. It remains essential that your child does not attend school if there is evidence of Covid 19 symptoms. With our most sincere regards to you and your family.
---
Coronavirus: Covid-19 update
23rd April 2021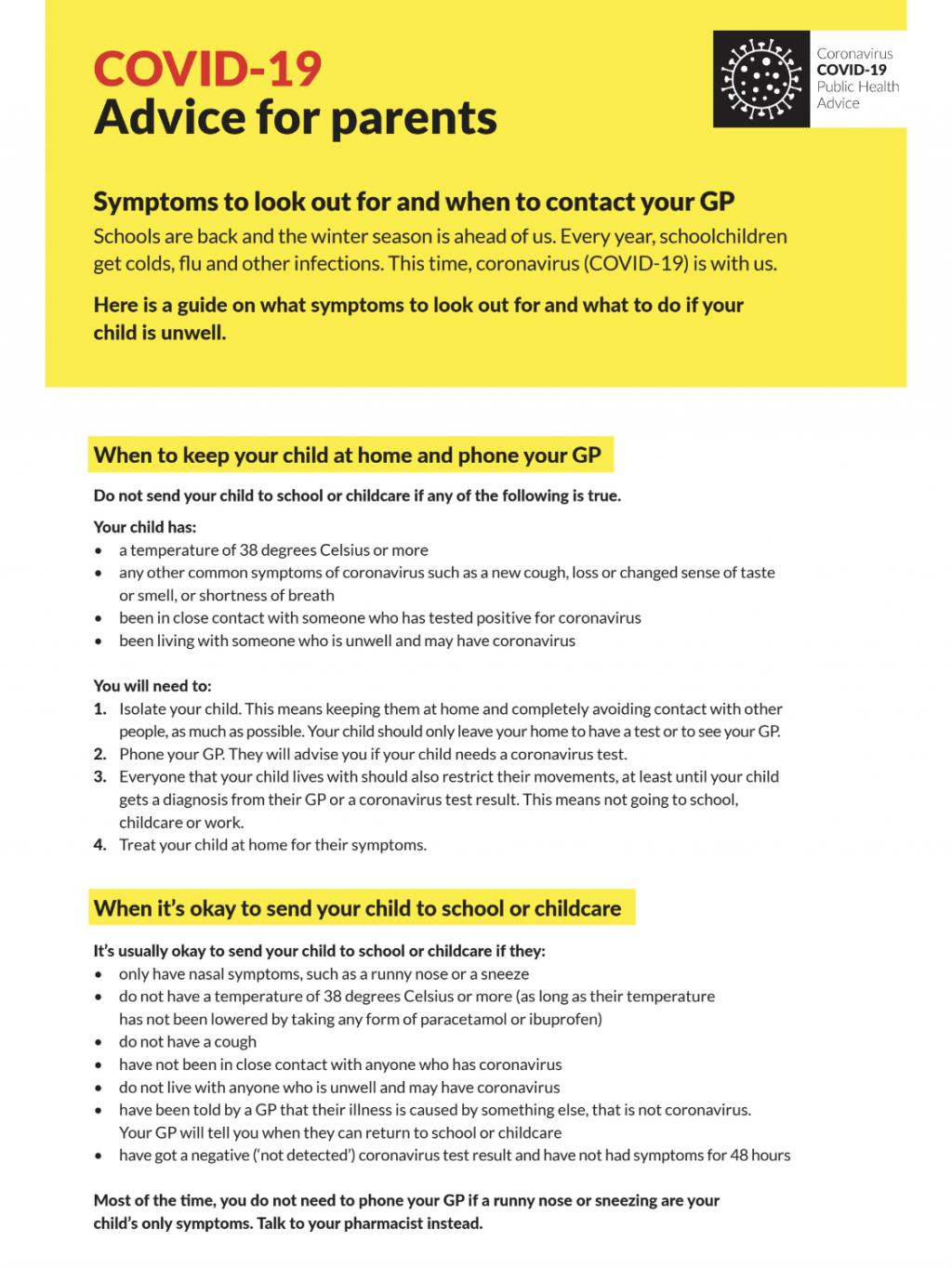 Covid cases update
Posted: 23 April 2021
Dear all As you may be aware a number of cases of Covid 19 have been reported to our school. In each case the HSE Public Health Team for Schools conducts a thorough examination and identifies close contacts. The HSE advise the appropriate length of time to stay out of school and the necessary follow-up steps to take. We fully appreciate that this is a worrying time for all. If the HSE identify a school close contact to us, we will be in contact, via the app, as soon as we receive instruction to do so.
---
Coronavirus: Covid-19 update
20th April 2021
A confirmed case of COVID-19 in Holy Family Secondary School has been notified to the Department of Public Health HSE.
A public health risk assessment has been undertaken and those deemed to be close contacts of the confirmed case have been contacted and advised accordingly. Your child is not identified as a close contact, your child does not need a test for Covid-19, they can continue to attend school, and no further actions are required at this time.
If your child develops any symptoms suggestive of Covid-19 infection (such as a cough, a fever, loss or change in sense of taste or smell), please do not send your child to school, contact your GP and begin restricting your child's movements, as per public health advice. Restricted movement means avoiding contact with other people and social situations as much as possible. It is also sometimes called 'self-quarantine'.
Further information on COVID-19 is available at: www.hse.ie.
---
Leaving Certificate 2021
Important Information
Click on the links below to access the documents:
---
Junior Cycle 2021
Important Information
Click on the link below to access the document:
---
Junior Cycle & CBA Information
(For parents of 2nd year students)
Below is a PDF or Power Point version of the information:
---
Dyslexia Ireland Information
Zoom for Parents 26th January 2021
---
Remote Learning January 2020
Letter from Minister for Education in the Link Below
---
1st years
1st year Aptitude Testing in November
---
Careers
Letter to 6th year parents & students
---
Student Supports for Digital Learning
How to videos for accessing Teams on Office 365
IPAD 1 Accessing Teams and uploading files
ANDROID Device 1+2 Logging in and finding teams
ANDROID Device 3-5 Teams, assignments and uploading work.
PC 1+2 Accessing Microsoft Teams from Browser
PC 3 Accessing instructions on Teams
PC4 Locating Assignments on Teams: https://youtu.be/wGFR2gzCUUM
PC5 Uploading Assignments on Teams: https://youtu.be/MeimJxWjJL8
i-phone Accessing Teams: https://youtu.be/UCGpSI9C7rA
i-phone Uploading Files to Teams: https://youtu.be/7wOJtRMNYYw
---
Download & Register for our new School App
Holy Family School App for School Information & Communication
Download on the App store
or  Google play
Google Play: https://play.google.com/store/search?q=holy%20family%20school%20app&c=apps
Watch the below videos to get started!
---
Survey on Remote Learning for Parents & Guardians
September 2020
---
Parents Association AGM
Monday 5th October 7.30pm Holy Family Secondary School
---
New Admissions Policy 2021-2022
---
Admissions to 1st year 2020-2021
Application Form
---
Accessing e-Books
Return to School Letters
---
Expected back to school dates August/September 2020
---
Online School Payment Facility – Easy Payments Plus
---
2020/2021 Booklists
The 2020/2021 booklists are now available on our downloads page.
---
Changes to the State Exams – Survey from the National Parents Council Post Primary
Following the Minister's announcement on Friday 10th April, we would like to ask for the parents voice on the changes announced. The NPCPP requests you to please complete this brief survey to ascertain the views of parents/guardians on the announcement made by The Department of Education & Skills.

---
10th April statement from the DES
Following the Taoiseach's announcement today, HFSS will remain closed until further notice. As soon as we receive further exams/school operational details from the DES/SEC we will share same. Happy Easter and stay safe everyone.
https://www.education.ie/en/Press-Events/Press-Releases/2020-press-releases/PR20-04-10.html

---
SEN online support for Students during School Closure
---
UPDATE & Remote Learning Plan & Digital Learning Resources including student information
---
Changes to Admissions Policy 2020
Holy Family Secondary School Parents Association News Letter
                                                                                                                                January 2020
Dear Parent(s)/Guardian(s),
We hope that you all had a very happy Christmas and New Year.
We are fortunate to have a great parents association here at Holy Family Secondary School and to have the full support of the staff in all our activities.  The aims of our association are as follows:
To promote active involvement of parents within the association
To keep parents in touch with what is going on within the school and to offer opinions and ideas where needed
To work on fundraising events. This year all money raised by the PA will go toward the school courtyard garden fund.
New parents are always welcome to come along to our meetings.  Our next meeting is on Monday 3rd February at 7.30pm in the music room in school.
So far this year we have helped out at the night of music and song in September.  We ran our annual Christmas raffle in December which is always a great success.  We would like to take this opportunity to thank every one that supported us in any way at all.  We had a stand at the open night for next Septembers incoming first years. Finally, we hosted a coffee morning for the teachers in December as a thank you gesture for all that they do for our girls.
In the next few months we will be doing a bag pack in Marks and Spencer and would appreciate as much support as possible.
Finally, could I remind you to go onto the school website and complete the survey on the Junior Cycle, it only takes a couple of minutes to do.
If you would like to get in touch with us you can email us at hfssparentsassociation@gmail.com.
Wishing you all the very best for 2020,
Ciaran, Caoimhe, Karen and Angeline
Leaving and Junior Certificate Timetables – June 2020
HFSS Parents Association
Dear Parents and Guardians,
It's the start of a new school year, therefore we would like to invite you to the AGM of the Parents Association of the Holy Family Secondary school.  The AGM will be followed by a short Parents Association meeting.
As parents and guardians of the students attending the Holy Family Secondary School, you automatically belong to the Parents Association.  The Association meets on the second Monday of each month at 7.30pm in the school. 
Our role in the school
Review and advice, as required, with the principal and staff on school policies.
Fundraising for the benefit of the school, e.g. Christmas raffle and bag pack.
Build effective partnership between school and the home.
Maintain communication with the school and keep up to date with school news.
We seek to support and promote the wellbeing of the school, the students and each other.
We are always looking for fresh ideas to bring to our school community and parents are one of our greatest resources.  With that in mind we are always looking for new members to join our association.  We would encourage you to come and get involved.
We look forward to seeing you.
Ciaran O'Driscoll- Chairperson, Karen Lynch – Secretary, Phil Sheehan – Treasurer
Easypayments guide
easy-payments-letter-to-parents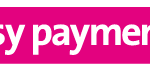 HFSS Used Uniform and Book Sale
Limited stock. First come first served.
9.30am-12.30pm
Thursday, 20th June in the HFSS Front Hall
Uniform items average €5 per item
Cash sale only

HFSS SCHOOL OFFICES will be CLOSED for the SUMMER HOLIDAYS
Closing Friday, 28th June at 12 noon.
Re-opening Wednesday, 7th August at 8am
********************************************************************
School Uniforms
Kidstuff
http://www.kidstuffcollection.com/
Back to School Store
Back to School: Unit 4, Cutlery Rd, Kilbelin, Newbridge, Co. Kildare, W12 YA38  Phone: (045) 449 100
Catering at HFSS
We have a new catering company in Holy Family. More information can be found on their website: www.schoolfoodcompany.ie

Please find attached the PowerPoint from the presentation, made on Tuesday 2nd October, to junior school parents on the fundamentals and rationale of the new Junior Cycle.
Allianz Pupil Personal Accident Insurance
The Parents Association can be contacted at: 
hfssparentsassociation@gmail.com
Chairperson: Ciaran O'Driscoll
Secretary: Karen Lynch
Treasurer: Phil Sheehan
Next PA meeting: Monday, 8th October at 8pm in HFSS