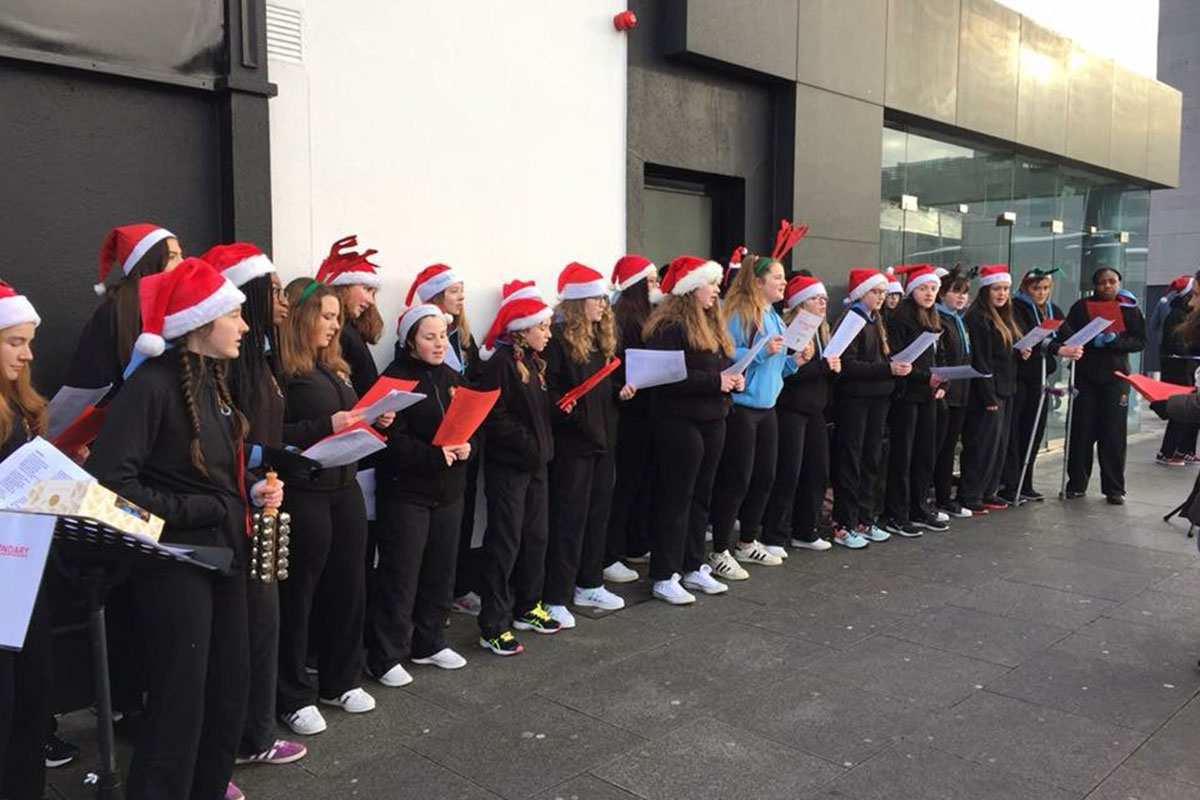 Holy Family Choir perform in Christmas event
22nd January 2018
Holy Family Secondary School are delighted to announce the launch of our new website which is packed full of new features and upgrades on our old system. Apart from a fresh new look the site boasts a new content management system that will allow it become a hub for what is going on in the school.
The new Holy Family website is designed to be technically in tune with modern site browsing as well as presenting a more current view of the school through the new photography and videography. Designed to work on all devices the new website features an integrated Calendar as well as access to news, useful documents and this news section. It will continue to link through to the very useful Guidance and ePortal sections while benefitting from the addition of a new Chaplaincy area that reflects the spiritual nature of the school.
It is great to be looking into 2018 with this new online presence for Holy Family and we look forward to getting your feedback on the website as well as any suggestions for content that you would like to see featured.
Click here
to have a look though the website from our new homepage.