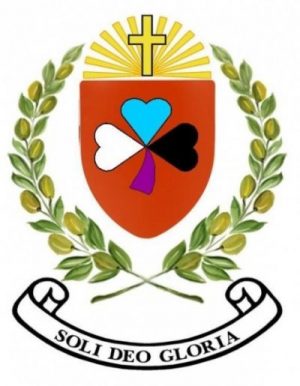 Open Letter to all Students
18th March 2020
10th April statement from the DES
10th April 2020
Holy Family Secondary School 24th March 2020
Update on COVID-19; Continued School Closure announced
SCHOOL CLOSURE will continue until
Monday, 20th April 2020 (after the Easter holidays)
Taoiseach Leo Varadkar has made an announcement today on RTE news that the country's schools will remain closed until Monday, 20th April.
We consider the health and wellbeing of all in our school community to be our highest priority. Now is the time to channel our many strengths and work together, to remain sensible, measured and calm.
Staying safe and well
• Social distancing, which also means PHYSICAL DISTANCING, and personal hygiene personal responsibility remains the consistent advice in our response to tackling the spread of Covid-19.
• We ask all in our school community to be proactive and responsible at this time of school closure and to lean in to support each other, we can all be active citizens and play our part.
• Practice everyday preventive actions that can help prevent the spread of respiratory illnesses.
Students PLEASE STAY APART!
• We are OPENLY PLEADING with our STUDENTS to help the country to flatten the curve of the spread of COVID-19. We know that you will do this for your friends and family and for our local and national community. WE NEED YOU TO HELP WITH THIS.
HFSS STUDENTS- DO NOT gather or meet together to socialise at this time of national emergency. It is difficult but it is only for a few more weeks.
WE ALL PLAY OUR PART NOW TO MIND EACH OTHER.
MAKE GOOD CHOICES. MAKE KIND CHOICES. MAKE THE RIGHT CHOICES.
Communication
• Please be advised that we have information on all of our news mediums for the school community to date.
• We will continue to keep in touch with all of our students directly via email every week during term time.
Teaching & Learning
• Our teaching staff have remote digital learning strategies in place. Our students will continue to follow their regular school timetable as home school. Keep in touch online with school.
Your cooperation and understanding at this time is much appreciated.
S. Allen, Principal