Coronavirus: Covid-19 update
26th April 2021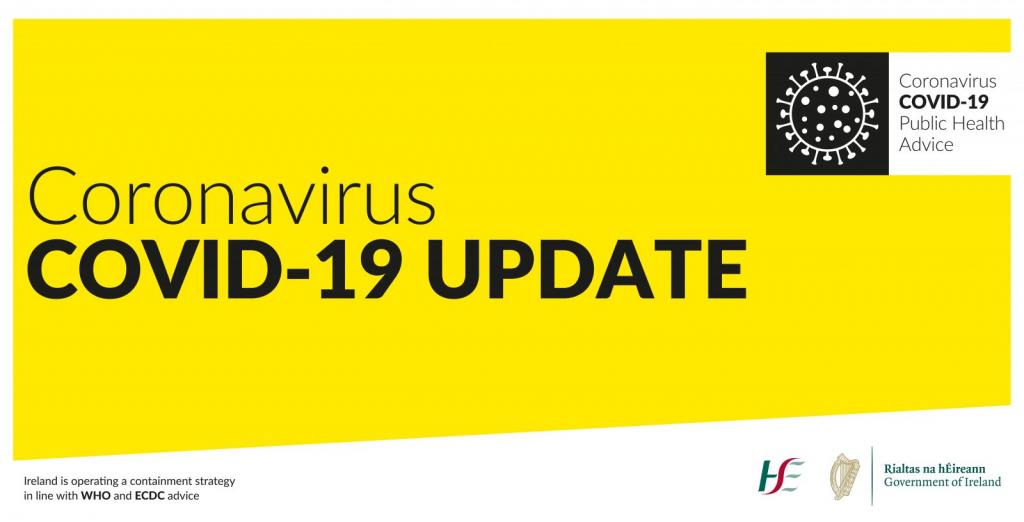 Update regarding Covid-19 cases in HFSS as at 26/04/2021
Posted: 26 April 2021
Dear all The HSE Public Health Team for Schools continues to support our school as we continue to manage the fluid Covid-19 situation. As previously informed, the HSE advise which close contacts are identified and the appropriate length of time that each student must stay out of school. This is all communicated to parents/guardians via the school contact mobile that we have for you on our system. It is essential that the school has a number on our system that you can be contacted on. If any of these details have changed, please notify the school reception at reception@holyfamily.ie
We currently have two year groups identified, as a precautionary measure, by the HSE as close contacts. If the HSE identify a school close contact to us, we will be in contact, via the app, as soon as we receive instruction to do so. It remains essential that your child does not attend school if there is evidence of Covid 19 symptoms. With our most sincere regards to you and your family.
---
Coronavirus: Covid-19 update
23rd April 2021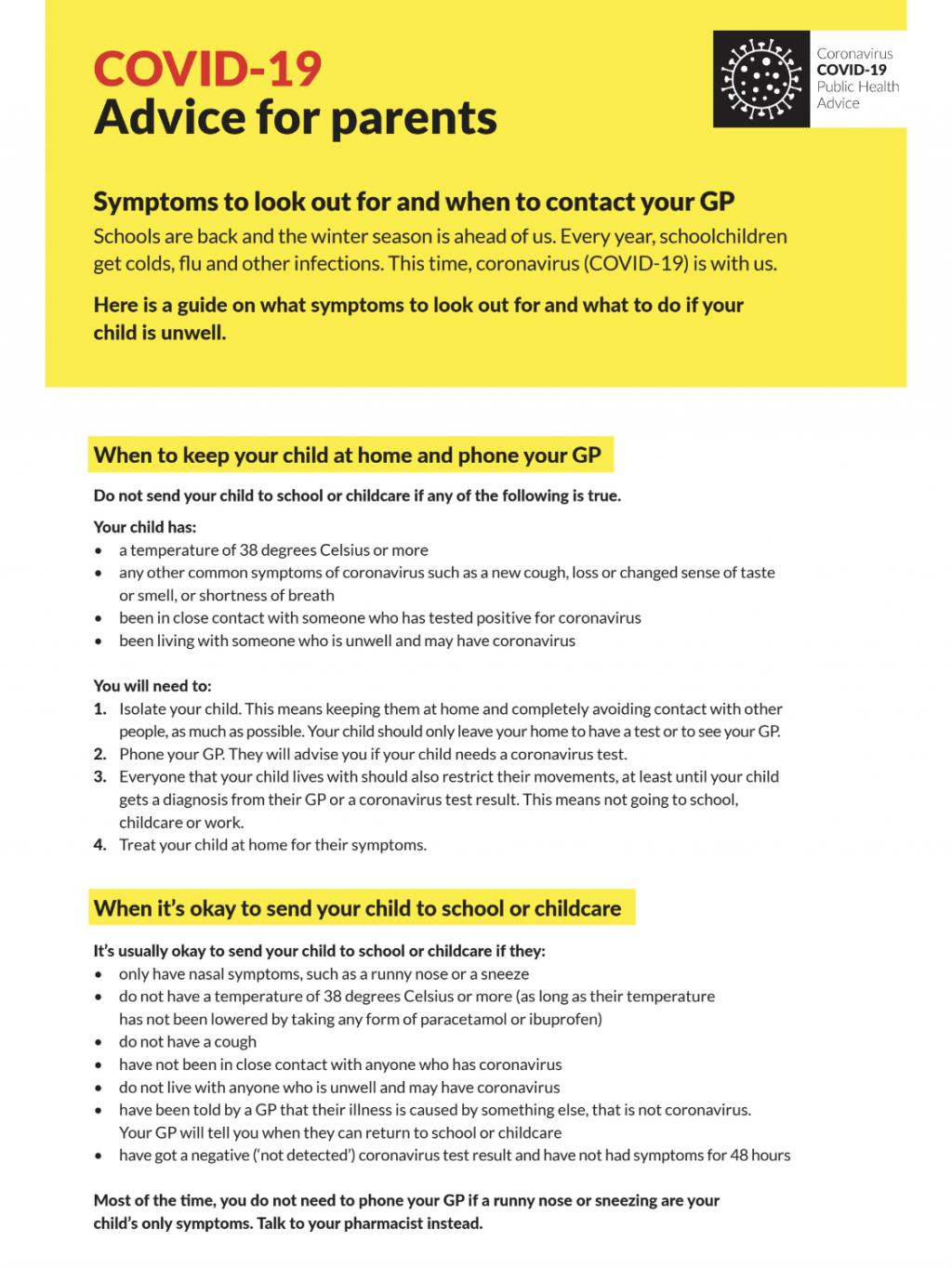 Covid cases update
Posted: 23 April 2021
Dear all As you may be aware a number of cases of Covid 19 have been reported to our school. In each case the HSE Public Health Team for Schools conducts a thorough examination and identifies close contacts. The HSE advise the appropriate length of time to stay out of school and the necessary follow-up steps to take. We fully appreciate that this is a worrying time for all. If the HSE identify a school close contact to us, we will be in contact, via the app, as soon as we receive instruction to do so.
---
Coronavirus: Covid-19 update
20th April 2021
A confirmed case of COVID-19 in Holy Family Secondary School has been notified to the Department of Public Health HSE.  
A public health risk assessment has been undertaken and those deemed to be close contacts of the confirmed case have been contacted and advised accordingly. Your child is not identified as a close contact, your child does not need a test for Covid-19, they can continue to attend school, and no further actions are required at this time. 
If your child develops any symptoms suggestive of Covid-19 infection (such as a cough, a fever, loss or change in sense of taste or smell), please do not send your child to school, contact your GP and begin restricting your child's movements, as per public health advice. Restricted movement means avoiding contact with other people and social situations as much as possible. It is also sometimes called 'self-quarantine'. 
Further information on COVID-19 is available at: www.hse.ie. 
---
Information for Visitors to Holy Family Secondary School
Stay Safe Guidelines

HFSS Covid 19 Response Plan & Policy Statement
Calculated Grades Student Portal
---
Leaving Certificate Calculated Grades
Guidance has been issued from the Department of Education and Skills on calculated grades for Leaving Certificate and LCVP students in 2020.
Please note, the system of Calculated Grades is being offered to all Leaving Certificate students and there will be an opportunity to appeal results. Students will have access to an online portal from early next week and they will be required to confirm the subject level at which they initially entered for the examinations, or indicate a preference to change to a lower level.
It has been indicated by the Department that the timing of the results of the Calculated Grades process will run as close as possible to the usual results system, in which results would be issued in August.
Should students wish to complete Leaving Certificate examinations, when public health advice permits, they can opt-in to this process.
Detailed information can be found through the link below.
---
New Arrangements for the LC 2020
Leaving Cert 2020 – information and resources – www.gov.ie
---
3rd Year End of Year Assessment
---
1st, 2nd, TY and 5th Year End of Year Assessment
---
---
Roadmap for Reopening Society & Business
---
A Message to all our HFSS Students
---
A Message from Bishop Nulty
---
Letter to all Students from the Principal
20th April 2020  
Dear students/parents
I hope that you are well and that you are enjoyed your Easter break? I hope that you have had a chance in the recent sunny days to recharge and refocus for our last school term ahead. I know many of your families have members working tirelessly on frontline services to keep our communities safe and healthy. We are so grateful for their commitment and courage.
You too are playing your part; you are staying home and staying safe. That personal sacrifice is not underestimated. You should be very proud of the way you have upheld your civic duty at this time of national emergency. Please continue to listen to your parents and listen to the common sense advice from those who are trying to protect us all.
Our school will remain closed until at least the 5th May, possibly longer, depending on the advice from the HSE and the Chief Medical Officer.   (See link to Minister for Education's Announcement, 10th April, 2020 below).
We know from feedback from our staff and interactions with students, that students and teachers miss school-life and attending classes. We miss the wonderful chatter and the determined pace of our students on the corridors and in the classrooms of HFSS. The past few weeks have presented many challenges, but the resolve of our students, staff and parents to engage in this steep learning curve in working from home is truly admirable. Everyone in the school community has embraced the new term called 'Distance Learning' in an effort to fulfil a continuity of learning. We have listened carefully to feedback from students' focus group and staff prior to Easter. We want to ensure that we focus our efforts for the next six weeks on teaching, learning and the provision of effective feedback to students.
Special focus has been placed on the Leaving Certificate State Examinations which the Minister for Education confirmed have been postponed and may now take place in late July or August.
Information on exam and assessment schedules, including the Leaving Certificate Vocational Programme is available on the website of the State Examinations Commission: https://www.examinations.ie/misc-doc/BI-SE-67826275.pdf
For the rest of our year groups, we know now that you have to put the very best of our learning energies and attention into your remote schoolwork for the rest of the school year. You have already worked so very well and put in huge effort to take responsibility for your learning. This is exactly what is expected of you and keep up this excellent work. You have demonstrated to your teachers that you are marvellous HFSS students. A summer report will go home commenting on how you engaged with your assignments and work during this remote school time so it is very important to keep on top of all of your work.
You are expected to log in and attend online school with your teachers on TEAMS for the next six weeks. You need to follow the normal school timetable and keep in touch with your teachers in order to progress your learning. Finish out your studies with a strong effort and do your very best. Please keep in touch with teachers and your Year Head if there are any issues with keeping up with school work. We are here to support you.
For our 3rd years, we know how much you have invested in preparing for your Junior Cycle/Certificate exams and that it may seem as if that work preparing for state exams will not be recognised. Let me assure you that will not be the case, your work is valuable and important. We do know that these exams are cancelled in June but the Department of Education is looking at how to assess your learning so you need to complete your curriculum with confidence and in its entirety.
All HFSS students have an opportunity now to cover significant groundwork that will carry you forward to your studies next year.  Don't waste the opportunity now. Invest in your learning, be mature enough to know that all learning empowers you and strengthens you from year to year. We will catch up, but you need to focus on achieving your personal best. We trust in your good judgement.
I would urge you all to block out that unnecessary and pointless speculation about school 'what-ifs'. It serves absolutely no purpose and will only distract you and cause you to worry more. Focus on the facts, not the escalating associated drama, it is pointless negative energy and you deserve better than all of that hype. The Department of Education will determine the final outcomes, focus only on factual decisions from trustworthy sources.   None of us can control those uncertainties. All secondary school students in the country are in exactly the same situation. Let's focus on what we can control.
What can you do to empower yourself?
You can control measurable and attainable daily targets for your own studies. Take each subject and mark out a weekly target to improve. 
You can follow the programme of studies that all of your teachers are setting for you on TEAMS.
You can invigorate yourself and take daily exercise and mindful moments to centre yourself and stay measured and calm. Our PE teachers have set links and activities to support this. 
You can empower yourself by reading and trying some of the Wellbeing Tutor Time activities.
You can take time out and do something positive for yourself and your family each day. Small, achievable positive moments; baking, reading, yoga, a prayer for loved ones, write a letter, gardening, a wardrobe clear out, a study tidy-up, make a smoothie, Joe Wicks PE, just taking time to relax is important, whatever may give you a positive boost.
You can keep communicating with your teachers and your school and asking questions and moving steadily forward, day-by day.
You can support each other with positivity and optimism. This is a dreadful moment in time, but it will pass and you will get through this. It is not easy to be optimistic, it is an active choice – but it is a positive choice.
You can reach out if you need more supports from our School Guidance Team by sending a request for contact to reception@holyfamily.ie
Most importantly, stay well in yourself. I want to lean on the words of John Greenleaf Whittier in the poem 'Don't Quit', the wordsmith poet sums up the courage to believe in yourself and trust in yourself, don't give up. Remember, that this will pass and we will be in our lovely school together in happier times.
With kindest regards, stay well and stay safe.
Sarah Allen
Don't Quit by John Greenleaf Whittier
When things go wrong as they sometimes will,
When the road you're trudging seems all up hill,
When the funds are low and the debts are high
And you want to smile, but you have to sigh,
When care is pressing you down a bit,
Rest if you must, but don't you quit.
Life is strange with its twists and turns
As every one of us sometimes learns
And many a failure comes about
When he might have won had he stuck it out;
Don't give up though the pace seems slow—
You may succeed with another blow.
Success is failure turned inside out—
The silver tint of the clouds of doubt,
And you never can tell just how close you are,
It may be near when it seems so far;
So stick to the fight when you're hardest hit—